web site re-design
Improved design and functionality means better conversion
Web Usability
Nozzie provides a full solution of web design services and Internet marketing strategy to create a powerful web site to serve your business needs. Can customers find what they are looking for?, is the content compelling? does the content has added value for current customers and new/ potential customers?
Effective web usability techniques and striking design will achieve increased conversion, on the web site. Improved SEO will significant improve the amount of new visitors to the web site.
Make your web site look good on all devices
Responsive Web Design
After years of optimizing web site for a 800x600px and 1024x768px resolution screens (as the mayority of Internet users had these resolution on their laptop or PC. In 2015 and on there are huge difference in resolution, as people like to browse the Internet on the TV, cellphone, Ipad or laptop computer. Responsive web design is the answer to make that work.
top ranking in search engines = more visitors at a low cost = more new customers
more visitors and better conversion = more sales
better web site = more conversion = more cashflow

web site design:
Interface Design
Web Site Re-Design
Flash Web Design
Web Usability
Social Media Web Design
Ecommerce Web Design
SEO - Search engine Optimization
Training - Web Design Training
PORTFOLIO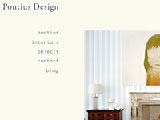 Web Site Design for a Small Business
Get a no-nonsense web site online within weeks. Potential visitors can find you in search engines and company info and contact in
Start-up Ecommere Web Design
I will tell you straight to the point or your new ideas for launching a ecommerce web site will make sense, what the cost will be to maintain and how realistic it is the web site will be profitable for the long term.
SEO - Search Engine Optimization
Having a professional looking web site does not mean all potential clients will find the web site in search engines. Most web designers will just create a web site without implementing effective web usability and SEO.