about

Nozzie Web Solutions: Web Site Design . SEO . Web Design Training
Jorden Boom a.k.a. Nozzie, specializes in profitable web design and Ecommerce solutions for small business. Since 2000, Nozzie has launched 100+ of start-up ecommerce web sites for clients with successful results.
Jorden's strong background in business management/ marketing and a specialization in search engine optimization results in profitable web sites with long term positive cash flow.
Jorden specialized in Direct Marketing at the University of Chile, when completing the study International Commercial Technical Engineer at the University of Amsterdam, in 1995. He worked for various international companies in the Netherlands until 2000 before launching his web design business in San Diego.
Web Development Instructor
Jorden has been a web development instructor at Platt College in San Diego (2003 - 2008). Jorden has consulted/ trained 100+ (international) companies and individuals in web development and Internet marketing.
Since 2000, Jorden Boom is specializing in Web Development: SEO, Search Engine Optimization, HTML, XHTML, Dreamweaver, CSS, Flash, JavaScript, AJAX, eCommerce, eBay, Paypal , Resposive Web Design & Internet Marketing.
Jorden is an i-NET+ and Network+ certified professional.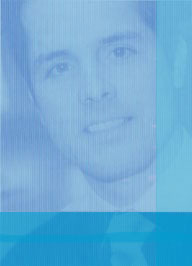 Jorden Boom
Internet Marketing Specialist - Web Designer
profitable web sites
internet marketing / seo
cost effective web design
Success full Web Design Since 2000

PORTFOLIO

Web Site Design for a Small Business
Get a no-nonsense web site online within weeks. Potential visitors can find you in search engines and company info and contact in
Start-up Ecommere Web Design
I will tell you straight to the point or your new ideas for launching a ecommerce web site will make sense, what the cost will be to maintain and how realistic it is the web site will be profitable for the long term.