SEM marketing
SEARCH ENGINE MARKETING
It is very significant that your web site gets the exposure it needs. Just having a web site online will not do the job. Having the web site (preferably every web page) optimized for search engines is very useful to generate traffic from top ranking in mayor search engines. Search Engine Optimization takes time, improved web pages and better link structures have to be update by web crawlers before higher ranking will be achieved. Nowadays sponsored links in search engines (above the number 1 organic search result) cover most of the search result page. Compared with 5 years ago when top organic ranking still covered more than 80% of the clicks.
Do not try to be the number 1 top advertiser in search engines, as very likely the cost is too high to make it cost-effective!

Effective SEM Marketing:
Ways to advertise online, PPC, how to advertise more effectively
Know where you can advertise and know where it will show.
Google Adwords and Yahoo/Bing AdCenter cover almost 95% of the pay-per-click advertise market. It can be really word the money to hire a SEM professional as these programs are kind of fuzzy with all whistles and bells regarding cost per click and where the ads will appear.
Example: when you sell furniture in San Diego, you do not want to pay for people in Chicago clicking on your ads, that will be not effective.
Another example: when you are a DUI Lawyer, you do not want to get clicks (which can be up to $10 each) for just "Lawyer" as it will not be converting well.
PPC advertising:
Google Adwords
Yahoo/Bing AdCenter
Facebook
Having an account with one or all three advertising options can be useful. The programs allow you to select "where" (just Los Angeles or the whole world), "time" (only weekends, or just for one week or non-stop). Almost all PPC advertising companies allow to use several advertisements. You can send people directly to the "tables" page instead of to the generic "furniture" page to improve conversion.
Let us help getting you the best ROI (Return On Investment) for your advertising dollars. Creating effective ads, effective landing pages and web usability advice for improved conversion.
SEM Consulting | SEM Training | Search Engine Marketing Real Life Examples
Organic Search Engine Optimization will get more exposure to the web site due to higher ranking in search engines without paying for it. More details about Search Engine Optimization.

top ranking in search engines = more visitors at a low cost = more new customers
more visitors and better conversion = more sales
better web site = more conversion = more cashflow

home > seo/marketing > sem marketing
SEO - Search egnine Optimization
Training - Web Design Training
PORTFOLIO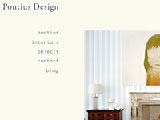 Web Site Design for a Small Business
Get a no-nonsense web site online within weeks. Potential visitors can find you in search engines and comapny info and contact in
Start-up Ecommere Web Design
I will tell you straight to the point or your new ideas for launching a ecommerce web site will make sense, what the cost will be to maintain and how realistic it is the web site will be profitable for the long term.
SEO - Search Engine Optimization
Having a professional looking web site does not mean all potential clients will find the web site in search engines. Most web designers will just create a web site without implementing effective web usability and SEO.