home > web site design
web SITE design
Nozzie provides web design services for San Diego County and other areas worldwide. Emphasize of projects has been small business e-commerce web site design and SEO. Flash web design, HTML coding, Photoshop, Dreamweaver and other web design programs have been used for more than 10 years.

Web Design for Small Businesses

Small Business solutions for starting E-business

Define Company Goals
Define Market/ Competition Online

Getting a Domain Name
Setting Up Web Hosting
Create Email Addresses

Design an interface and logo
Set up all pages and upload pages to the server
Integrate a shopping if requested
Implement Search Engine Optimization

Small Business solutions for E-business,. serving San Diego County and also other customers worldwide:

Analyzing current Web Presence
RE- Defining Goals for online presence
Optimize web site:

Usability
Search Engine Optimization

Re- Design of an Existing Web Site

Web Design San Diego - Ecommerce - SEO

New web site:

Enthuse - Event & Wedding Planning
www.enthuseweddingsandevents.com

As millions of people tried to make money online over the last ten years, some things have changed:

Most niche market have been filled in. Ten years ago running a business poorly could still make you good cash flow as there were barely any competitors. Currently most markets have aggressive competition.

Effective SEO marketing got you extreme results 10 years ago, now SEO marketing is essential to make a marginal profit.

Getting a free template web site and putting some products online will guarantee you for 99% that you will never make a penny. Be realistic.

E-commerce has grown to a professional business with professional players, get ready!

E-commerce Web Design

E-commerce is hot! Start up a business online within weeks and get direct ROI (Return On Investment) without heavy investments.

However be realistic, 95% of "people who try to make money online" do not make any money at all. Having the right tools and experience available is the key to success.

Nozzie has experience with:

Domain Registration
Web Hosting including SSL for Secure Processing
Shopping Cart Programming/ Paypal Shoppingcart
Digital Photography
Mailing Lists
Internet Marketing: Search Engine Optimization
EBay, Yahoo Store, Paypal
top ranking in search engines = more visitors at a low cost = more new customers
more visitors and better conversion = more sales
better web site = more conversion = more cash flow

web site design:
Interface Design
Web Site Re-Design
Flash Web Design
Web Usability
Social Media Web Design
Ecommerce Web Design

PORTFOLIO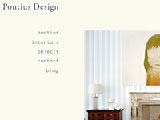 Web Site Design for a Small Business
Get a no-nonsense web site online within weeks. Potential visitors can find you in search engines and an easy shopping cart can be implemented.
Start-up Ecommere Web Design
I will tell you straight to the point or your new ideas for launching a ecommerce web site will make sense, what the cost will be to maintain and how realistic it is the web site will be profitable for the long term.
SHOPPING CART - Shopify, Ultracart, Paypal, Volusions, Xcart, Zencart, Pineaccle Cart, Interspire, Nexternal.