social media web design
Free social media web sites can help increase traffic to your web site
The most signicafant social media web sites are:
Facebook - getting your own Facebook to support your web site can be very useful, however referring vistors to your web site to Facebook moight make less sense
Twitter - Keep customers update with new arrivals and sales, short and simple messages
Yelp - Yelp reviews might be not most reliable but they have impact, especially restaurants and other service business see huge impact from Yelp reveiws
Pinterest - Photo collection of you favorite clothes, designs, etc.
Google +1
Flickr
Facebook Intergation in Web Site
How to integrate your Facebook feed into your HTML web site:
RSS Feed/ Activity Feed Facebook
https://developers.facebook.com/docs/reference/plugins/activity/
This code/script can be implemented several ways. Check the link as mentioned.
Web Design Services:
Developing and maintaining web sites.
Domain Registration & Web Hosting
eCommerce, Shopping carts, SSL Affordable e-commerce solutions for starting eBusinesses.
Interactive Flash Intros/ Web Design Cool animation to make your web site experience interactive! Functional integration of Flash pages.
Digital photography, Logo Design, Photo Editing.
E-mail Solutions, Contact Forms
Uploading FTP, Back-ups

top ranking in search engines = more visitors at a low cost = more new customers
more visitors and better conversion = more sales
better web site = more conversion = more cashflow

web site design:
Interface Design
Web Site Re-Design
Flash Web Design
Web Usability
Social Media Web Design
Ecommerce Web Design
SEO - Search egnine Optimization
Training - Web Design Training
PORTFOLIO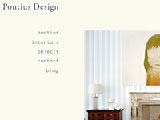 Start-up Ecommere Web Design
I will tell you straight to the point or your new ideas for launching a ecommerce web site will make sense, what the cost will be to maintain and how realistic it is the web site will be profitable for the long term.
SEO - Search Engine Optimization
Having a professional looking web site does not mean all potential clients will find the web site in search engines. Most web designers will just create a web site without implementing effective web usability and SEO.