flash web design
Interactive design for effective web usability
flash web design
Nozzie can help with Flash web site design, Flash integration and advice regarding Flash use on your web site.
Flash Web Site / Flash Application
Flash can be the right option for the development of your web site. The whole web site can be Adobe Flash based. Smaller Flash application can be used on a non-Flash (HTML) web site. Flash banners or photo animation or animations for other use can be created, to be a part of a HTML or PHP web site. Flash can be used for photo animations, interactive applications and much more.
Advantage
Flash allows to use more dynamic design which can make the experience more interactive and you can create the exact look you would like (HTML design is more limited).
Disadvantage
The Ipad and Iphone are getting more popular and these devices do not support Flash (or support it with extra integration app).
Flash based web design does not work optimal for SEO. A non-flash web site has better changes for top ranking in search engines. However the design in Flash can very stunning and impressive, it can be (very) costly to maintain. (changing in Flash a few pictures in an animation might cost easily double the price than it would cost on a HTML based web site). Lots of campanies find this out the hard way: Flash web design will achieve a very impressive look and interactive feel bu might be really hard (money - cost $) to maintain.
Web Design | Search Engine Optimization
top ranking in search engines = more visitors at a low cost = more new customers
more visitors and better conversion = more sales
better web site = more conversion = more cash flow

web site design:
Interface Design
Web Site Re-Design
Flash Web Design
Web Usability
Social Media Web Design
Ecommerce Web Design
SEO - Search engine Optimization
Training - Web Design Training
PORTFOLIO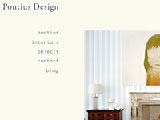 Start-up Ecommere Web Design
I will tell you straight to the point or your new ideas for launching a ecommerce web site will make sense, what the cost will be to maintain and how realistic it is the web site will be profitable for the long term.
SEO - Search Engine Optimization
Having a professional looking web site does not mean all potential clients will find the web site in search engines. Most web site designers will just create a web site without implementing effective web usability and SEO, which will not serve the purpose.